I'M OBSESSED WITH THIS PART OF THE COUNTRY. It is full of romance, rich history, and some of the world's best wine. We only got to explore a small portion of Tuscany, but it's evident God spent a little extra time here. There are rolling hills, snow capped mountains in the distance, and views for days. Keep reading for tips to plan your trip to Florence!
Where we Stayed
We ventured out into the countryside (which is a must), but it's no surprise this preeeecious little town in the heart of the region was a fave. I tell people, if you want to experience true Italian culture, Florence is your place (remember, this is based on the 4 "touristy" cities we visited). There are definitely touristy areas of the city, but you are just a couple alleys away from local hole-n-the-wall bliss.
We stayed right next to the river and just out of the popular area of the city at Plaza Hotel Lucchesi. It came complete with a bath tub, fluffy robes, and heated towel rack (it's the little thing y'all), and the view from the bar and pool is what rooftop dreams are made of. It was the cherry on top to a week full of exploration.
EAT + DRINK
There is Michelin star fine dining right around the corner from street food with lines for days. We experienced the most authentic dining experiences of the trip in Florence; the trattorias are basically Nonna's kitchen with some extra seating. Some of our favorites:
Mario's Trattoria – The Mario's dining experience isn't for the faint of heart. I suggest getting there around opening because it fills up FAST. It's family style seating (and intimate is an understatement), and it's more fast paced than the typical Italian dining experience. The menu is hand written on Xerox paper (it's epic), and as always, you want the wine. Be prepared to sit at tables sized for elves, but also for the yummiest authentic food.
All'Antico Vinaio – It's traditional street food (sandwiches) and there will be long lines full of locals and tourists alike. There are three different windows, so the lines move fast and it's definitely worth it. There are over 8k reviews on Yelp and it's 4.6 stars!
Pizza Napoli – Delicious Neapolitan style pizza.
Trattoria Pallottino – If you get there at opening, you'll more than likely have to wait for them to finish their own dinner and cigs. 😉
Vivoli – OMG THE GELATO!! It's freshly homemade and straight from Heaven. The pistachio + meringue together are to die for. We stopped at this little cutie pie spot a couple of different times for gelato and Spritz (the popular Italian "afternoon mimosa". I'm not a fan of anything bitter, but my husband still makes them now that we're home).
The possibilities are endless, and honestly, you probably can't go wrong, but those were a few options (several referred to us) that were incredibly memorable. Remember our cultural tip: most things, including restaurant openings, run late. (If you missed part one, we chatted about things we learned about traveling through Italy in general. You catch it here: VENICE)
WHAT WE DID
One of our favorite days of the whole trip happened in Florence. We took a bus ride to the countryside for an AirBnb experience which was a tour of a small, mom and pop style winery. IT WAS SO GREAT! I will choose a local experience over glitz and glamour any day. Torcibrencoli winery is ran by two cousins our of their grandmother's villa. The vineyards and villa have been in their family for over 5 generations! We toured the vineyards, learned about the entire process from growing to bottling, Italian wine-making traditions, then enjoyed tasting their wine along with a fresh lunch made by their grandpa (yes, cue the AWWWW's). We also got to learn about the olive harvest that was currently taking place. This was one of the main highlights of our trip!
Things to do
There are a ton of cooking classes, wine tours, and excursions available from Florence. I definitely encourage you to get out of the city and explore the Chianti wine region! Florence, which is often referred to as the birthplace of the Renessiance, is filled with artistic influence from the likes of DaVinci, Donatello, and Michelangelo. Don't forget to visit the Duomo, Michelangelo's David statue, and Santa Croce which houses Michelangelo's and Galileo's tombs.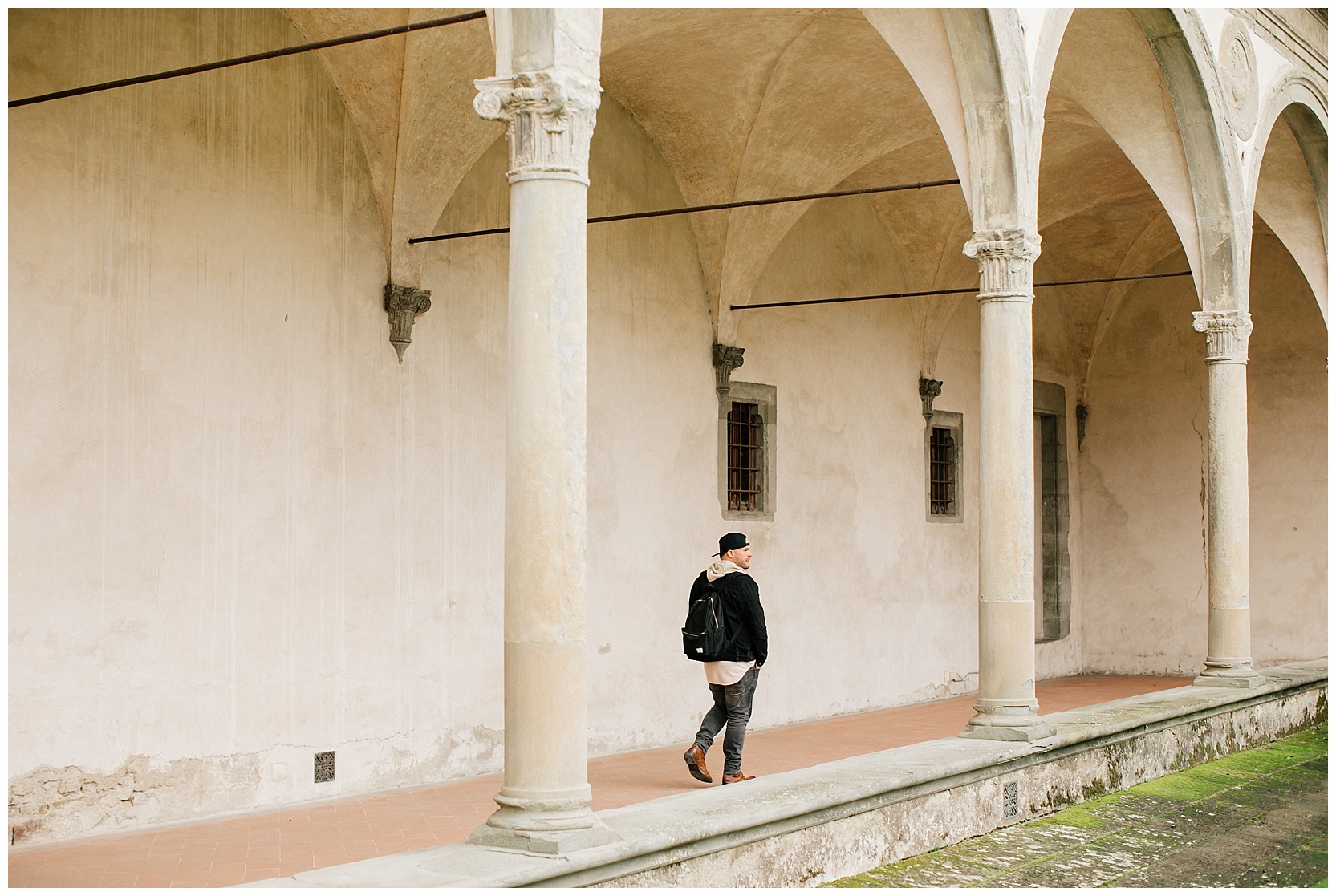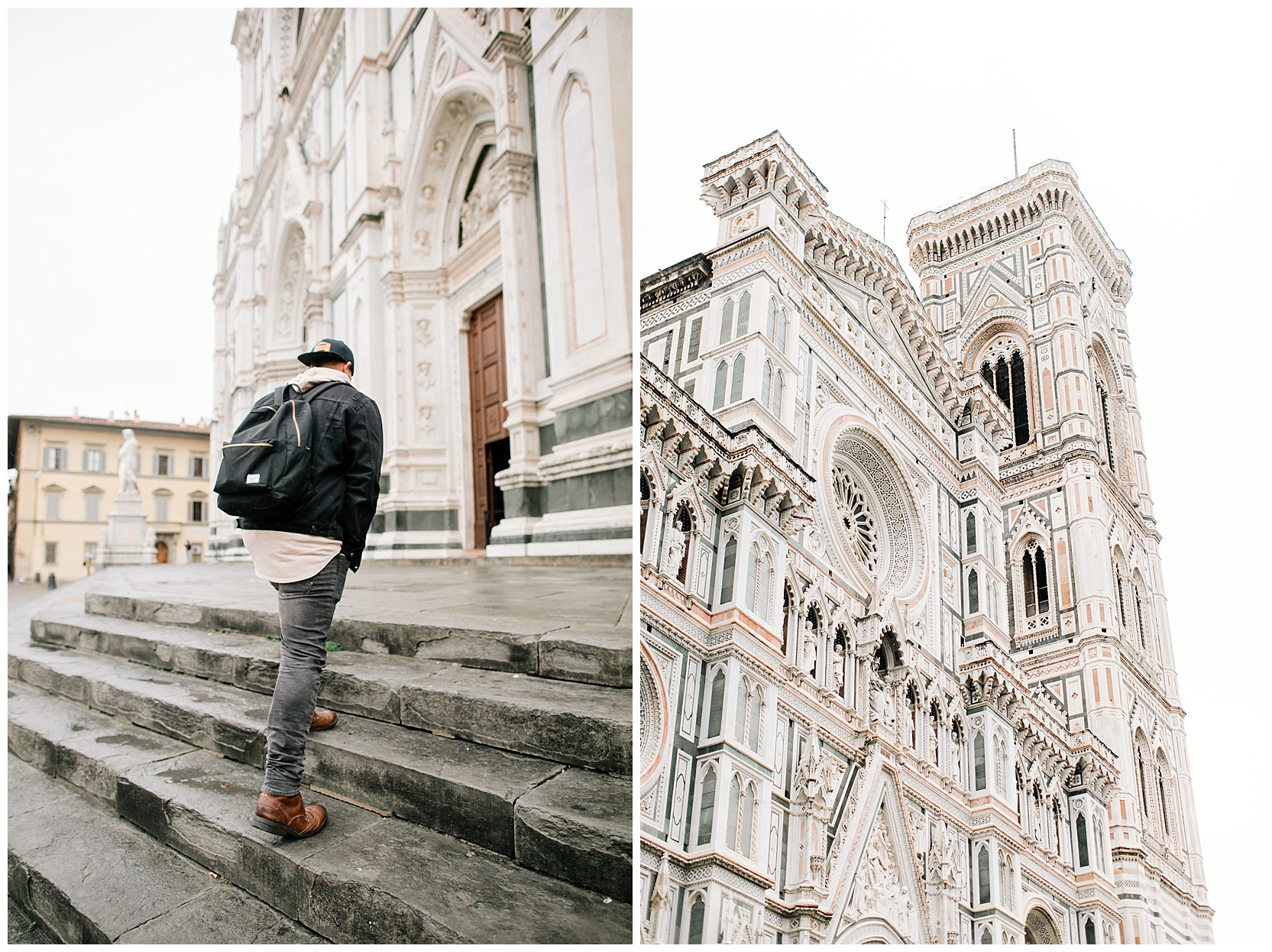 MILAN
I decided to not do a post on Milan because we didn't explore enough to write home about. The city is a great hub to fly in and out of (specifically from the states). There are a few travel highlights to note:
If you're passing through Milan Centrale metro station, the Bistrot Centrale is a great stop. You can find fresh juice and tasty (and hard to find) salads.
If you need to stay a night, the NYX Hotel (right across from the train station) is a quirky and eccentric artists hotel.
We had a SUPER FUN experience our last night at Assaje. I'm not going to ruin any surprises, so just trust me, and GO…hungry!
Well, there ya have it! Our trip to Italy was one for the books, and we can't wait to get back to explore the coast! If you have tips for a friend who's about to plan a trip to Florence or another part of Italy, or use some of our info, we'd love to hear about it below!
It's been fun! Ciao, friends!